In Memory of Don Thornton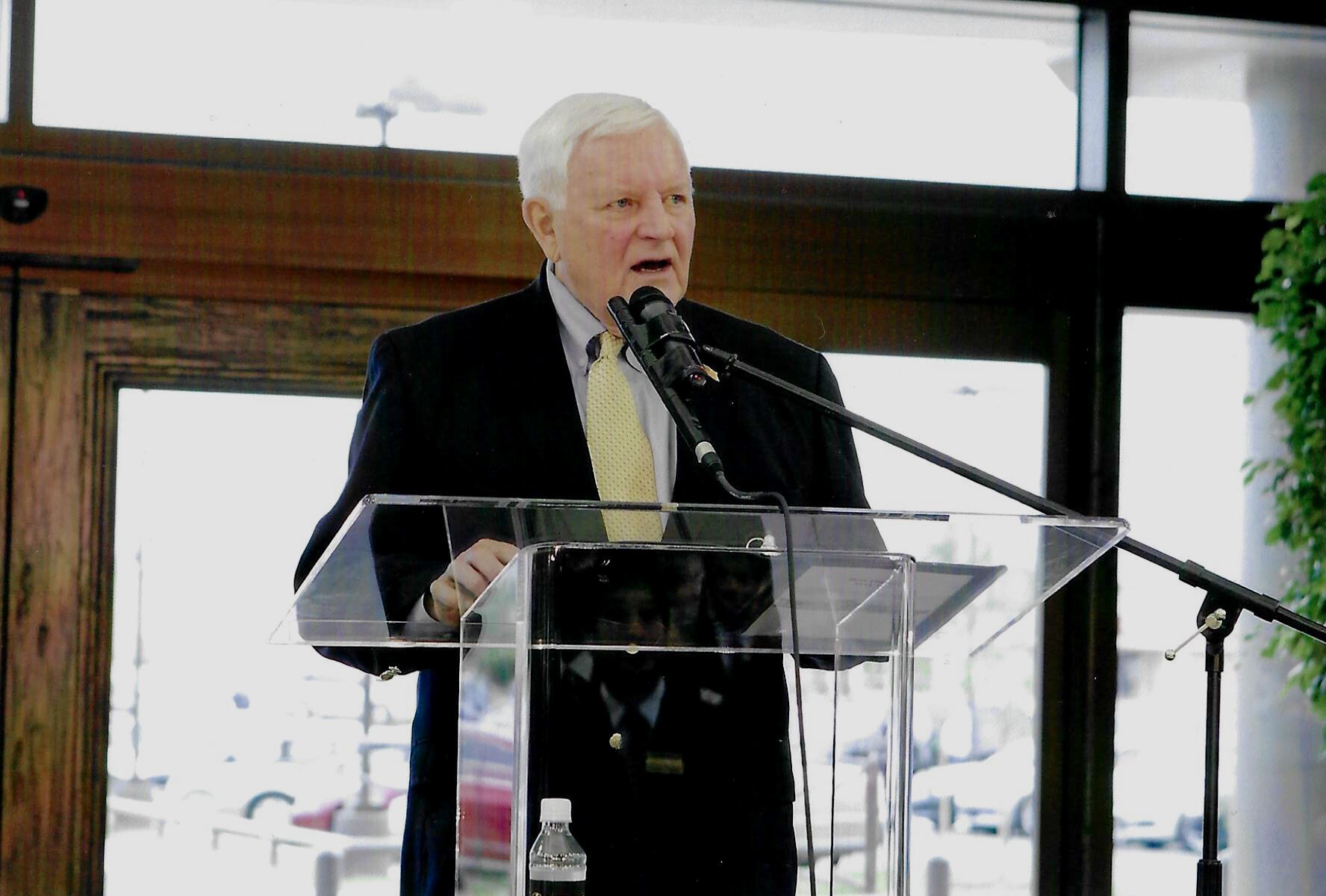 Don Thornton
September 29, 1933 - July 9, 2021
Don Thornton was born on September 29, 1933 in Greensboro, North Carolina to Annie Lee and Joseph Russell Thornton.  He grew up in Wilmington, NC.  Don began his business career early in life delivering newspapers every morning before school.   Don played football and baseball in high school and was active in Boy Scouts. He attended the University of North Carolina on a baseball scholarship and participated in the Carolina Choir, Chi Psi Fraternity, and was a member of the Air Force ROTC where he was appointed squad commander.  After graduation, he entered the US Air Force as a 2nd Lieutenant and completed flight school in 1957. He married Barbara Suiter Merritt of Hickory, NC on May 21st, 1956.  They were stationed at Hickam Air Force Base in Honolulu, Hawaii where he served as a flight instructor on C-124 aircraft.  As a navigator and co-pilot, Don flew over 1,900 hours transporting military personnel and cargo throughout the South Pacific and Southeast Asia.  His time in the military was incredibly special to him and spoke of it often.  
After retiring as a Captain, Don began his long and storied career in the automobile business in sales for Greensboro Ford.   In 1966, he and Barbara and their daughters moved to Dallas, TX where he worked as the General Sales Manager for Maher Brothers Ford.  Two years later, Lloyd Brown convinced Don to move to Tulsa to manage and later purchase Southland Volkswagen.  In 1971, Ford Motor Company asked him to buy Crawford Ford located at I-244 and Mingo which then became Don Thornton Ford. Despite floods in 1974, 1976, and 1984, the store won numerous awards, from both Ford and the industry.  Don Thornton Ford was the top volume store in Tulsa for many years and one of the top 3 in customer satisfaction in the Southwest region.  After a brief retirement, Don purchased the Lexus and Land Rover dealerships in 2000 and over the next 15 years added Cadillac, Audi, Jaguar, and Volkswagen to build the Don Thornton Automotive Group that now employs and supports over 300 families in Tulsa.  The National Automobile Dealers' Association recognized Don as a Time Magazine Quality Dealer on two occasions. 
He was proud to be named to the Dealer Council for both Ford and Lexus.  He served as Chairman of the Oklahoma Motor Vehicle Commission and is also a past Chairman of the Oklahoma Automobile Dealers Association. 
Throughout his career, he always took an interest in the lives of his employees and celebrated with them as they grew and advanced in their own careers.  Don always placed his customers and employees first. He placed the utmost importance on integrity and excellence.   He was known for his storytelling and was gracious to every person he met.  Don was proud to be an Automobile Dealer.
Don enjoyed serving on the Board of Hillcrest Medical Center in some capacity for almost 40 years.  He loved learning about businesses other than the car business and brought a unique perspective everywhere he served including Children's Medical Center and the Tulsa Air and Space Museum.   Don spent many years playing handball at what is now the Tandy Family YMCA and served on the board there for many years.  Don and Barbara have been active with the Cystic Fibrosis and Make-A-Wish Foundations and were long-time members of Cedar Ridge Country Club.  They have been active at Asbury United Methodist Church since 1967.
Don will be greatly missed by his wife of 65 years, Barbara, his daughters, Cathy (Larry) Atchley, Laura(Tom) Bloomfield and Sandi (David) Litzinger.  He was blessed with 7 grandsons, Matt, Ryan, Tim (Alyssa), Jack (fiancé, Kristen), Michael, Andy, and Sam, and a precious granddaughter, Amy (Adam).  He was a proud great-grandfather to Arlo and Boone.  He is also survived by his brother, Michael (Cathy).  The family would like to thank all those who helped care for Don, especially, Angel whose grace and wisdom helped make his transition peaceful for all.